IN A WORLD FULL OF COLOURS, YOU WILL ALWAYS BE ABLE TO CHOOSE THOSE WHICH BEST REPRESENT YOU
In this article we want to write about colours, values, and hope. It's been over 50 years since June became a month of celebration and struggle. It's been over 40 years since a flag was hand-painted and sewn by artist and activist Gilbert Baker, and became a symbol of the LGBT+ community, that today represents 6% of the world's population, that is, 450 million people.
In our opinion, an ideal world is one in which nobody should have to wear a tag on account of their gender, sexual preferences, and/or sets of beliefs. However, all along history, there have been many instances of injustice and abuse against the fundamental rights of these people, to the point that it was deemed necessary to create a movement that fights to abolish all stigmas, violence, and discrimination against them.
Although in recent years there's been significant improvements in terms of inclusion, the LGBT+ community still witnesses great injustices from certain people, religious institutions, and organizations that refuse to give them equal opportunities, both socially and with regard to work. Even now, in the XXI century, many don't have full access to healthcare, jobs, housing, marriage rights, adoption rights, or possibilities to join the army. This is something that is very hard to believe and understand.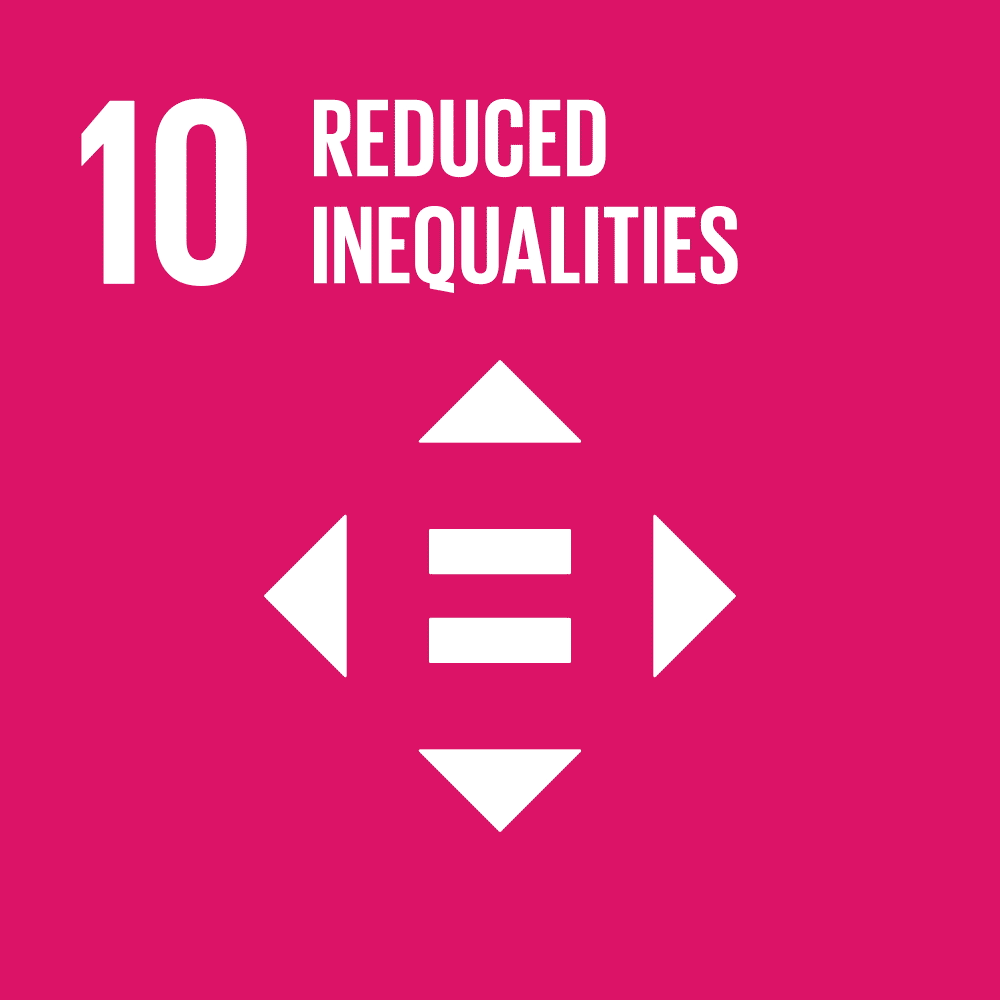 It is of the utmost importance that we, within our own possibilities and limitations, try to give more visibility to this movement and its struggle. From a while back, lots of brands have joined the effort by using their voices to support and empower those who, for decades, have begged to be heard and respected for who they are: real, flesh and bone people, just like you and we. However, and without taking away the importance of the undoubtedly valuable initiatives that some companies have put forward, we think there's more to be done than just changing the colour of a logo or showing an ad that alludes to two people of the same sex loving each other.
Change must come from within, from the very basic structure. Those of us who have created our own projects have the opportunity to create inclusive and respectful workspaces, where talent and effort are valued regardless of identity, gender or sexual orientation. Diversity and equality must be an essential part of the company's values and policies. We can no longer be oblivious to this situation, we can't keep turning a blind eye and just wait for others to make a difference.
That's why, since the beginning, by maría was conceived as a brand for EVERYONE. But, why everyone? Here designers, shoemakers, and clients are at the same level of importance.
For the designers, we have created a space in which anyone who wants to design can share their ideas, regardless of where in the world they are based. The shoemakers have found a place to develop and show their talent, away from those endless mass production chains. And last but not least, the clients, who have a chance to have their shoes custom-sized. We, at by maría, want every human to be a part of our project in any possible way, we want them to feel safe from the industry's and society's prejudices, and to feel free to refer to themselves as he/she/they prefer. We embrace the SDG#10, effectively reducing inequality and encouraging everyone to create new stories hand in hand with by maría, stories in which talent and respect are painted with colours and not hate or rejection.
A CALL TO BRAVERY AND A MESSAGE OF COMMITMENT
In fashion industry, colour symbolism is related to the ability to transmit emotion through garments, accessories, and shoes. For decades the LGBT+ community has worn 6 colours with pride, each of which has a specific meaning:
Red is associated with life and the freedom to choose how to live it.
Orange means healing and positivism. 
Yellow symbolizes sunlight and hope.
Green is a connection with nature and the power of flourishing.  
Blue evokes serenity and calmness. 
Violet represents the spirit and the freedom to love and be loved, regardless of sex and race.
At by maría we admire and recognize how some people in the industry have taken a stance regarding this subject with courage and responsibility, using fashion as a way to support the LGBT+ community and reminding them that they are not alone. That's why we would like to reference an article by Juan Pablo Jim, that makes clear how closely related are fashion and the LGBT+ community:
"…In spite of all the progress made during the last 20 years, there are still kids and young people who feel different, misunderstood, and don't know how to express it. Fashion is one of the best tools because it is the final layer that holds everything we are, the packaging. Generally, it gives you a fairly good idea of what's inside each one. If anyone is going through a moment of doubt or conflict regarding their sexual identity and is reading this, here's some very useful advice: Use clothes, own them, express through the way you dress what you can't yet say in words. In due time, everything gets easier and someday both your clothes and your voice will express the same…"
That's exactly what we want to convey with our collection. At by maría we don't believe in perfect sizes. We don't believe in the ideals of beauty that society has established. We believe in people, in those who regardless of their size, dimensions, or physical condition, want to feel good. We believe in fashion as a universal language with which we are all free to look however we want in front of a mirror. We don't seek acceptance, we wish to create trust and security, we want to complement unique styles through our designs. By maría's shoes are custom-sized so that everyone, without distinction, may acquire them and use them.
Our designs are not conceived for a specific gender, they are conceived for people who find in our value chain and in our raison d'etre, a reason to walk with sense. We are more than a brand of shoes, we are a brand that seeks to get closer to real people.