NEW FASHION FOR THE NEW ERA
Our way of thinking is changing, sustainable fashion's revolution has gained a higher level of relevance across the world. A disruptive and promising change, which the industry has been needing for a long time, is finally being made. Threads made from garbage picked out of the oceans, silk derived from rose petals, shoes manufactured from recycled plastic bottle caps, dying processes of mineral, fruit, and plant origins; these are only a few of the transformations that are taking place at the moment, which show us that the future of fashion lies within sustainability.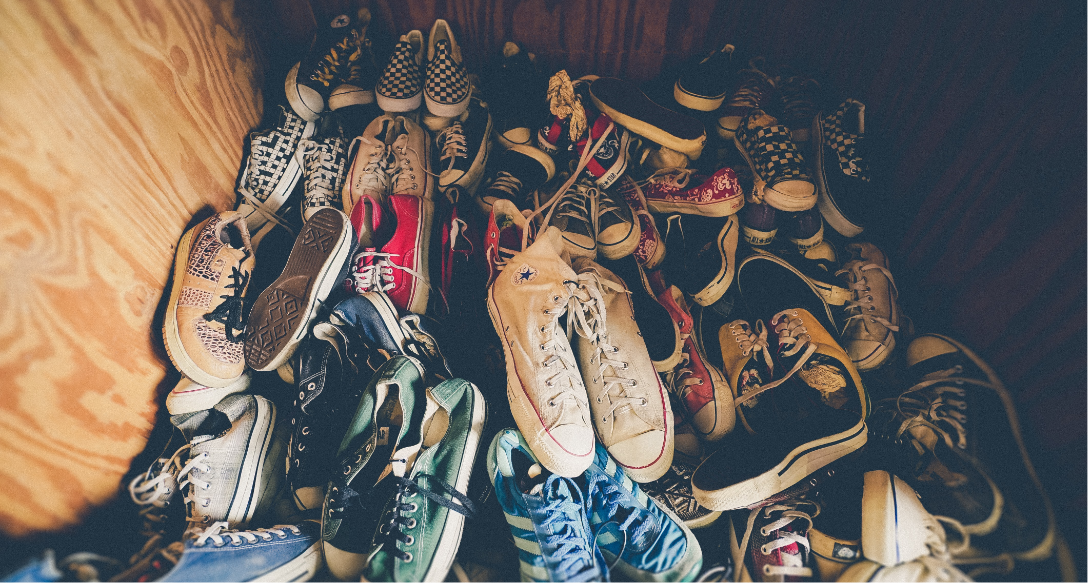 It is true, as consumers we are now much more critical and curious about what we buy. Each day we are more interested in the materials that make up a product and the people who are behind the manufacturing process. Nevertheless, there's still a long road ahead before we reach a truly significant responsible consumerism. We still have too much in our wardrobes, we still buy things we don't need, and we still throw away clothes and shoes without giving them a second chance.
About 326.000 metric tons of clothes are discarded annually in Spain, about one million metric tons in Germany and the UK, and in the US alone, 13 million metric tons of textile waste are thrown away. Unfortunately, these numbers will keep on rising if we can't succeed in making the big Fast Fashion brands modify their production strategies and focus their efforts on creating long-lasting clothes, not only quality-wise but also in terms of design. The challenge lies in achieving a sustainable relationship between the environment and fashion.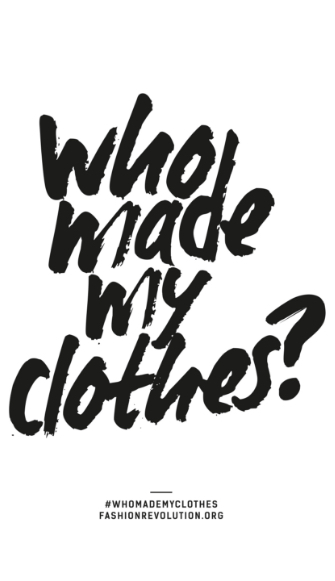 We conducted our own brief research, aimed at understanding how people defined consumerism and how they perceived it. So, after reading many webpages, we created this list of interesting sentences:
Merriam-Webster defines consumerism as "the theory that an increasing consumption of goods is economically desirable also: a preoccupation with and an inclination toward the buying of consumer goods".
The difference between consumption and consumerism, is that the latter is an excess of the former.
Detractors of consumerism argue that a humbler life and a more sustainable lifestyle may improve not only people, but also the environment.
Consumerism causes 60% of all global emissions of greenhouse gas (GHG).
Consumerism: a tendency, promoted by the advertising industry, to satisfy unessential needs.
Consumerism is the proclivity to consume beyond what's rationally needed, itself being a distortion of consumption.
How can we move from Fast Fashion to Slow Fashion?
Becoming a conscious consumer takes time. It takes time to do research, to analyse, to learn, and to understand the responsibility we bear as buyers.
Transformative consumption goes hand in hand with differentiating what is truly useful from what is only a simple whim.
We don't need much to live good and happily. We need to challenge our impulses.
Don't trade quantity for quality.
We should draw upon our creativity to achieve incredible looks with the clothes we already have in our wardrobes.
We must take good care of the things we buy to extend their lifetime.
Let's give a second chance to the things we no longer use, maybe someone else can see their potential.
To achieve that long sought wellbeing for ourselves and our community, we must find a perfect balance between conscious consumption and responsible production. It's time to make a change and do things differently!